Pee Wee
Penn Tennis Summer Camp's Pee Wee program is designed to be a fun frenzy atmosphere with high emphasis on cardio, hand-eye coordination and proper tennis technique! Pee Wee program runs for all campers ages 5-9 who are beginners or first time tennis players.
Few of many points that will be covered in the camp: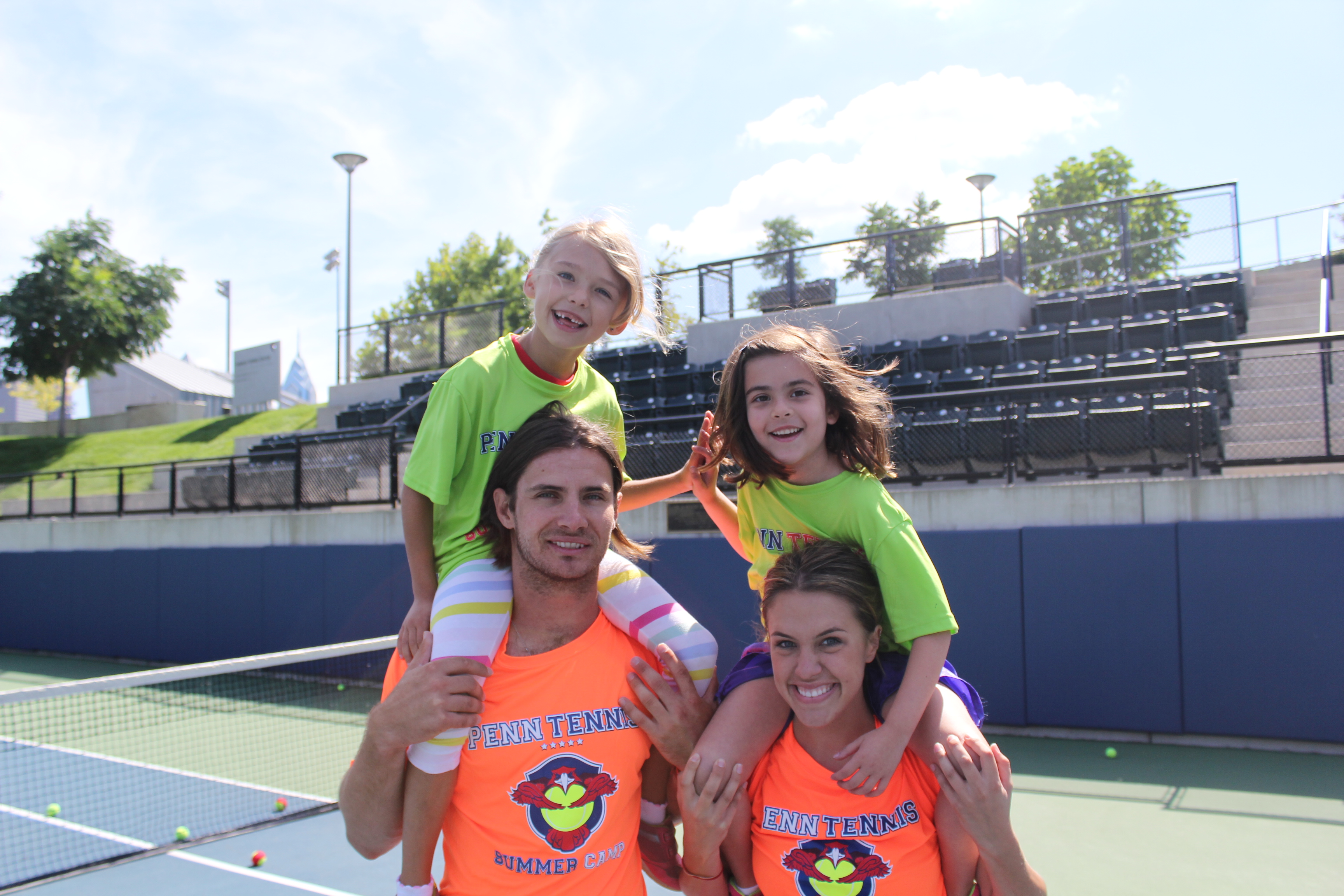 Basic Technique – Proper way to hold the racket and introduction to the ground strokes. For those players who are in their third week of camp, they will be exposed to the technique of volleying and overhead.
 Hand-eye coordination– Fun games that makes students use all muscles in their bodies, and pay attention to different ball bounces.
Nutrition– Learning about proper food intake and portion sizes.
Balance – Footwork games that makes students improve their coordination, as well as speed and agility.
Sportsmanship – Fun lessons in what is proper tennis behavior, being aware of the on and off the court expectations of an athlete and learning to be kind and supportive to your teammates and fellow campers.
Teamwork – Drills which facilitate collaboration and award points to the most successful group of campers.
Goal Setting – mentoring students and teaching them to make long term and short term goals, and to be able to vocalize the steps they plan to take which will help them reach their desired goals.